Personalized Protein Powder Vanilla Flavor 360 g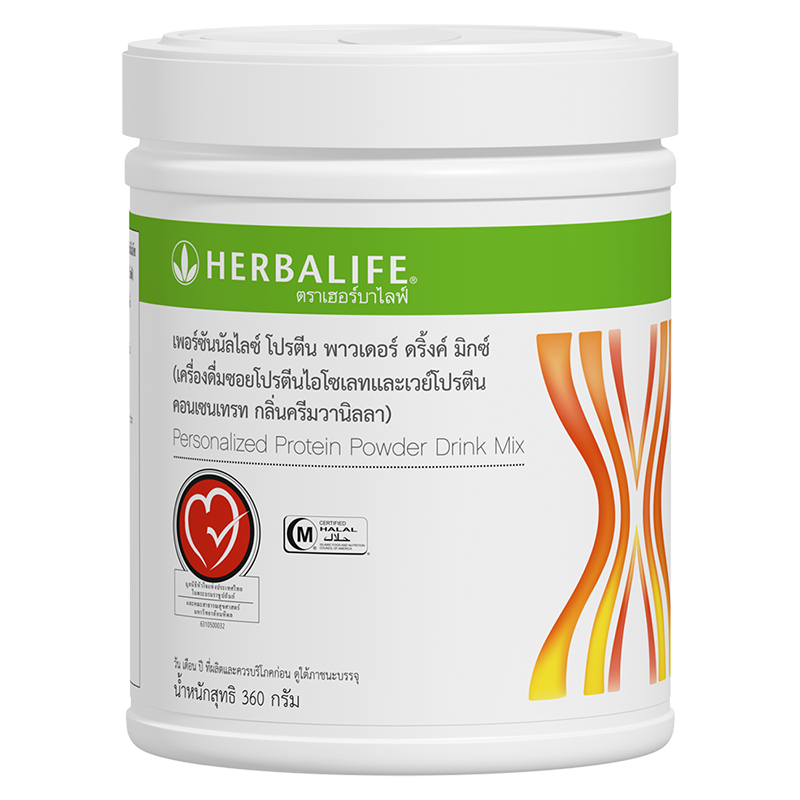 SKU 0194
Recommended Retail Price ‎฿1772.35
Product Overview
Herbalife Personalized Protein Powder is a fat-free protein supplement formulated to support hunger control and healthy weight management.
Key Benefits
Proprietary blend of soy and whey protein with all 9 essential amino acids
Provides 5g of protein per serving
Protein is a source of energy
Protein helps build and repair muscles
Has no fat, sugar, carbohydrates, yeast, cholesterol, salt, lactose, sweeteners or artificial colors
Supports your daily protein needs
Usage
Take 2-4 times daily. You may add it with Nutritional Protein Mix or your favorite beverages such as cereal, yoghurt, soup or sauces.